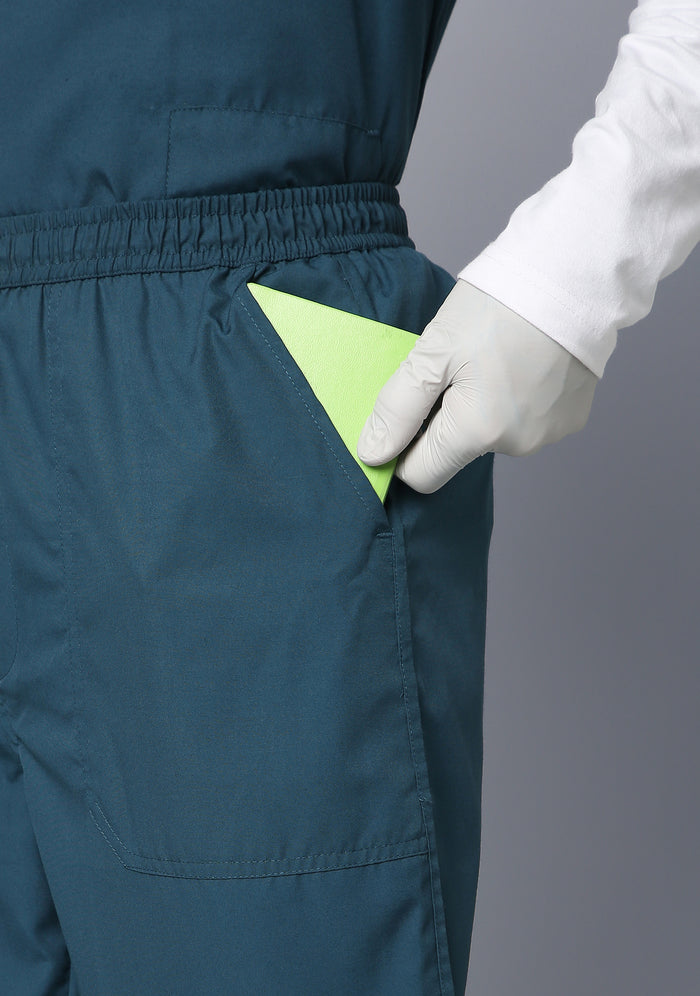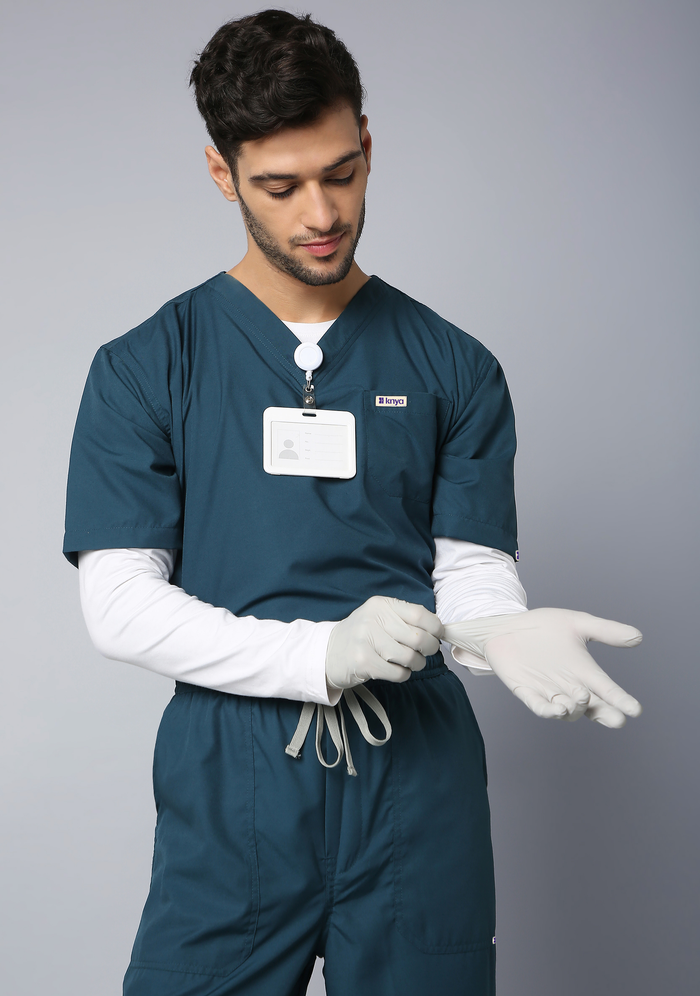 Classic Men's 5-Pocket (Forest Green) Scrub
Regular price
Sale price
Rs. 1,099
Unit price
per
This New-Gen forest green scrub is simple & clean but far from basic. Comes with 5 pockets, just enough for you to carry the things you need. With a modern V-neck, the neck depth doesn't ever come in your way of bending, running, or doing any of your tasks. This New-Gen men's scrub suit is designed for the Gen-Z superhero that is you.

Read More
TAP FOR CUSTOM EMBROIDERY
Rs. 250.00 - Rs. 700.00
STEP 1
STEP 2
STEP 3
Please Select The Color
STEP 4
ADD Name & ICON/LOGO
Rs. 450.00 - Rs. 700
STEP 1
STEP 2
STEP 3
Colour of embroidery:
Please Select The Color
STEP 4
STEP 5
View full details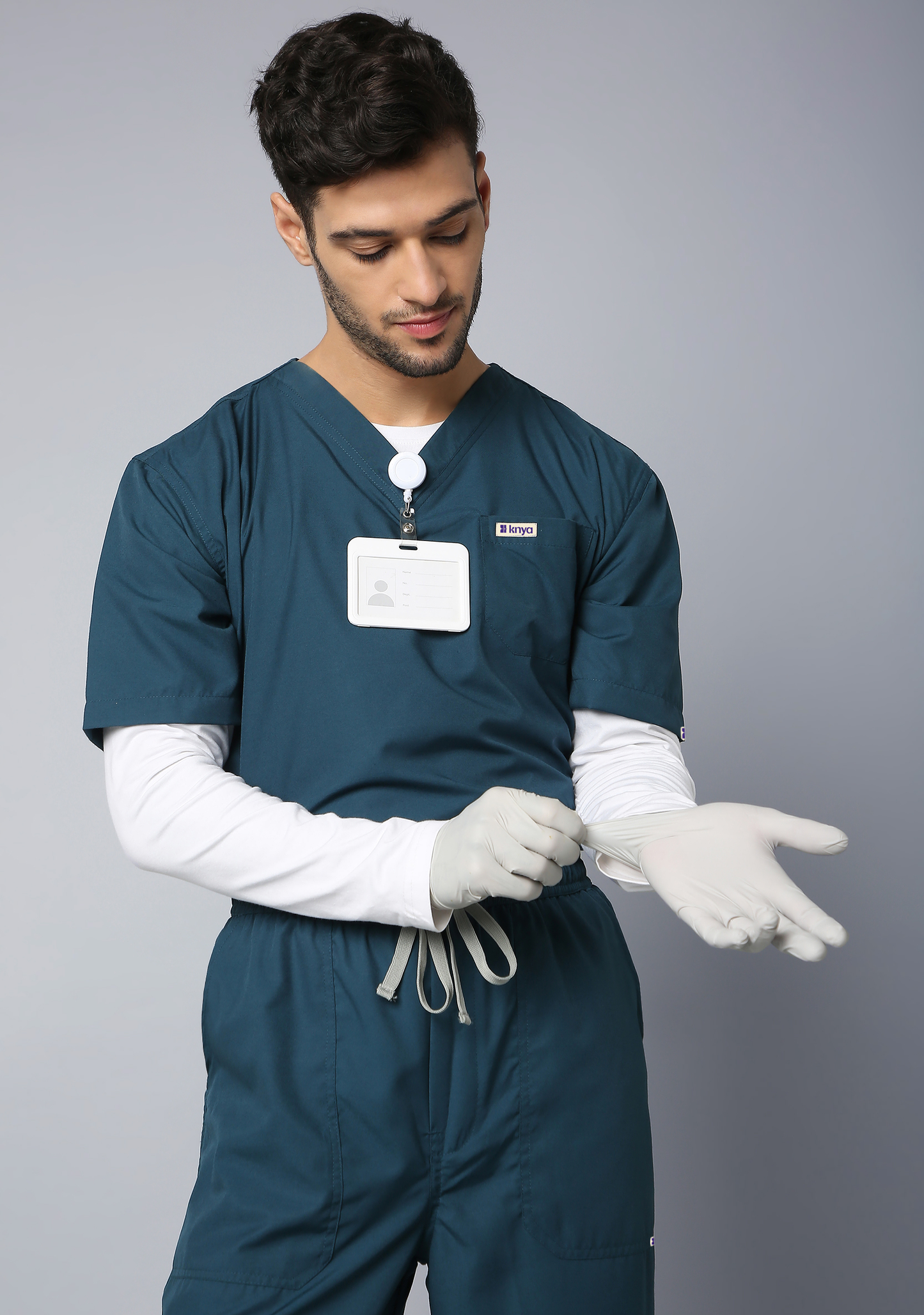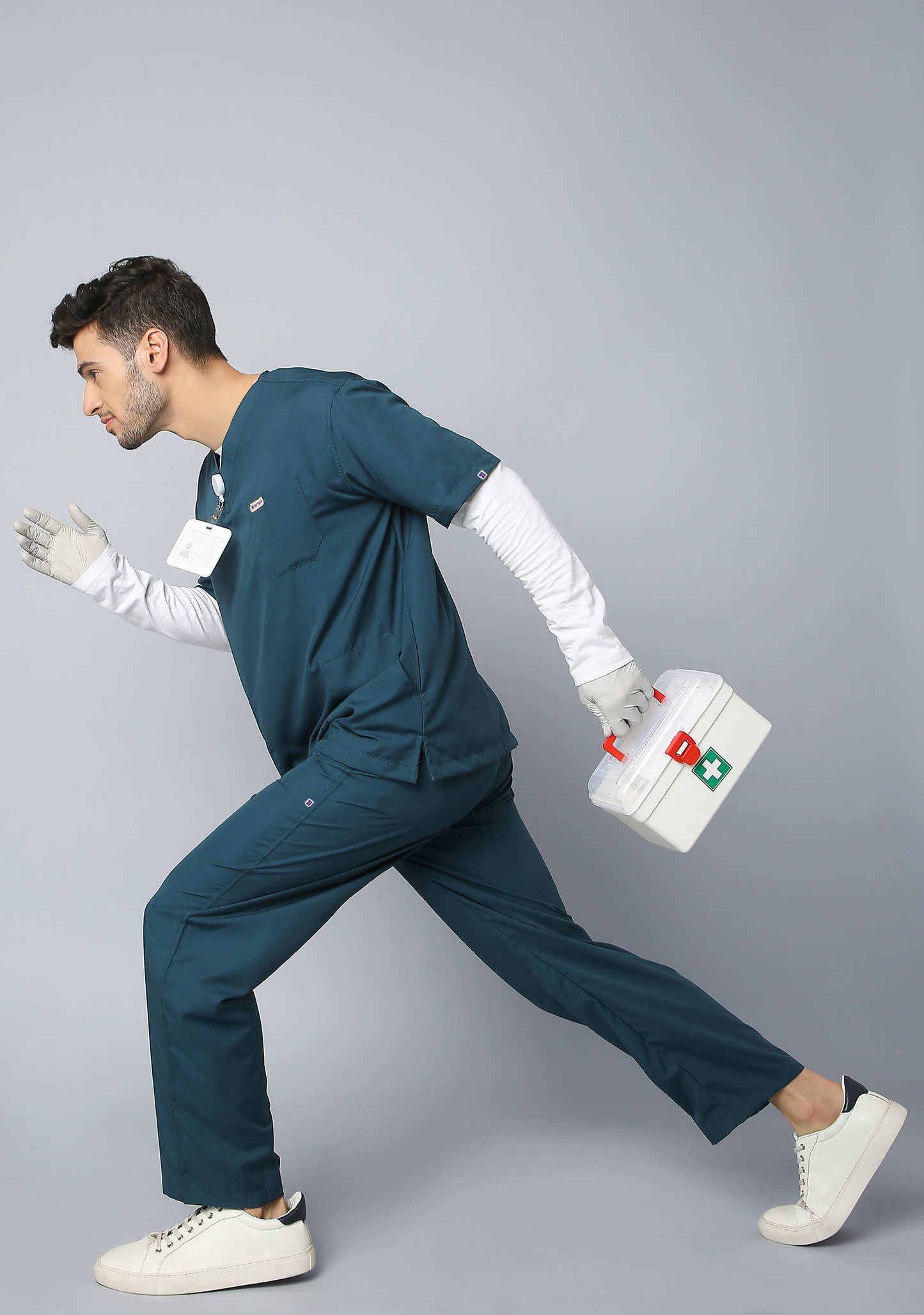 Designed to be better to the core
Supersoft material
Add 'feeling comfortable' to your daily to-do list.
Breathable fabric
Keeps the confidence in, and the moisture out.
Featherlite fabric
Our scrubs move easier, and work harder.
Poly-viscose fabric
Proprietary Knya fabric blend, lab tested to ensure durability and maximum performance.
PRODUCT DETAILS
|
RETURNS & EXCHANGES
How you can Return, Refund, or Exchange
You can return or exchange your non-customised order within 7 days from the date of delivery. However, we do not accept returns and exchange requests for our custom-embroidered products. Additionally, if the product is used, washed, or the tags are removed, we will not be able to process your refund or exchange.
From the #FocusedCrew
Tried, tested, and loved
Comments:
I haven't even received my parcel yet! How can u even say u have fulfilled my order!! Kindly refund my money or deliver my package in one day! I'm already frustrated because of your inefficiency!!
Classic Women's 5-Pocket (Forest Green) Scrub
Comments:
Best and comfortable wear
Best Scrubs For Health workers
Best and comfortable Wear,Fabric material is fantastic,Feels relaxed Even On long clinical hours
Classic Men's 2-Pocket New Gen (Forest Green) Scrub Bottom
Classic Women's Forest Green 2-Pocket New Gen Scrub Bottom
Comments:
Very good quality
Very good quality, comfortable
The Game Changers
Shop our Ecoflex Scrubs